Throwing a dinner party can be a real source of anxiety, from knowing what to cook from selecting who to invite – and that's before you've considered all the things that can go wrong on the evening.
Just like with most things in life, though, with a carefully crafted plan and a few little pointers, it doesn't have to be a stressful experience. In fact, a dinner party can bring different people together and most importantly of all, it can actually be fun!
If you're taking on the challenge of hosting a dinner party, then here are six tips to ensure it goes off a success.
Carefully select your guestlist
If your dinner party is going to be a success, then you need to form the right sort of guest list. Invite too many people and you'll be giving yourself too much to do in the kitchen; invite too few people and conversation may be limiting. You'll also want to invite guests who have at least one interest in common who you think a meeting between could be mutually beneficial – the journalist with the writing skills meeting the traveler with all the stories to tell, for example.
Create a table plan
Once you've got your guest list, you need to decide who is going to sit where. That means you can actively push that journalist and traveler together. You'll also want to consider who will rub well off each other and which couplings can get the conversation going. Once you've decided who is sitting where, create some homemade place names for the table. Don't worry about this seeming like over organization – guests tend to love directions when it comes to being in another person's home.
Choose a menu that is stylish but simple
You'll want to spend as much time with your guests as possible once they arrive – you are the host, after all. To that end, the last place you want to be is in the kitchen getting stressed. Selecting a menu that is simple to cook and can mostly be pre-prepared will leave you relaxed and maximize the time you have to mingle. Something like a well dressed salad to start, this Parmesan Crusted Chicken Recipe for main and a simple dessert all rounded off with a flavorsome cheese board.
Sort out your cutlery and crockery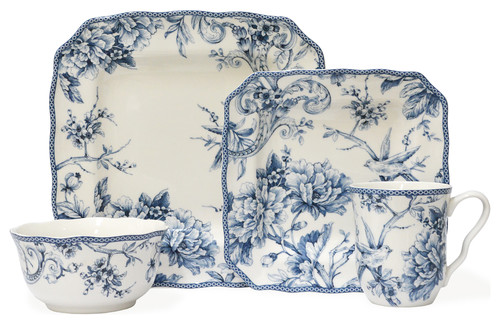 The food isn't the only thing that needs preparing in advance – make sure you have enough cutlery and crockery for every guest as well. There would be nothing worse than going to set the table or plate up the food, only to discover there isn't enough of the necessary equipment in the house. Make sure it is clean and white and you can even provide some elaborately folded napkins as well.
Have appetizers ready and waiting
Your guests will want to be fed and watered before they are properly fed and watered. Plan some canapes and nibbles and have a couple of bottles of wine ready and waiting. This not only keeps people entertained once they have arrived, but it also means you guests aren't sitting around waiting to be served which gives you a little more time to play with should things go wrong in the kitchen.
Enjoy it!
Most important of all – enjoy it. If the host is enjoying themselves, the guests are infinitely more likely to as well.
Susan Said… WHAT?! is your guide to real style for the way you live. From fabulous fashion and accessories, to gorgeous gardens and stunning interiors, plus the latest products and tips for throwing parties, weddings, and events of all kinds.